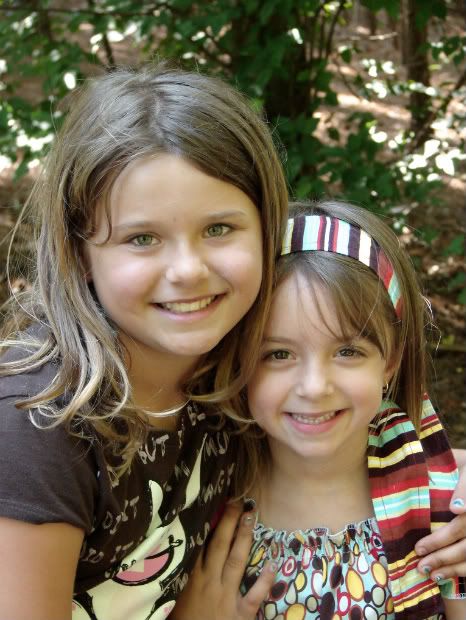 So I know I am truly not good at this bloggin' thing. I cannot remember half the time what I am supposed to be making for dinner forget about making sure that I'm blogging!!! I said I would try and apparently I am just not trying hard enough :( Well at least now you know that I obviously do not keep a journal or I'd be sooooo much better at this.

That said just got back from a photo session with the girls and thought I'd share some cute shots....
Whoa...talk about super duper size...one day I'll figure this all out but for now just be glad I at least remember to check in....well occassionally!